Nighttime moisturizers are taking over the marketplace and redefining the meaning of beauty sleep.
This powerhouse lightweight smoothing cream visibly rejuvenates texture, feeding the skin with the abundance of nutrients it requires to regenerate.
The luxurious PM cream not only visibly firms and lifts, but also helps strengthen, protect, and evens your skin tone.
Paeonia Flower is a natural ingredient known to detoxify skin for a radiant glow.
Enriched with our exclusive natural lavender scent, this Detox Nightwear Cream enhances the skin's ability to recharge during the nightly repair process.
It's a must-have for every self-care conscious beauty enthusiast.
✓ Improves skin's elasticity & firmness
✓ Soothes and nourishes skin with natural floral extracts
 ✓ Reduces the appearance of dark spots for an even tone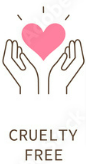 Fall in Love or Your Money Back
We're pretty sure you're going to fall in love with our natural, all vegan products. But just in case, your purchase is backed with a complete 60 day money-back guarantee. If you don't like them, we'll completely refund your purchase, no questions asked.