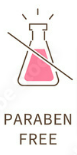 This cream contains a new technology that, along with aloe-infused water, helps skin create its own internal water source to continually rehydrate.
Our unique Vita-plex™ blend is enriched with Vitamins E, C, and B to create a powerful antioxidant complex.
Along with hyaluronic acid, which boosts the skin with hydration, this cream is packed with humectants and polymers to round out our powerful formula that locks in moisture for up to 72 hours.
Perfect for all skin types, you will instantly see powerful results, and more dramatic ongoing improvement over time.
Dewy, plump, and youthful skin is now officially within reach.
✓ Provides instant moisture boost to create a healthy glow
✓ Helps quench dehydrated skin for up to 72 hours
✓ Supports healthy skin elasticity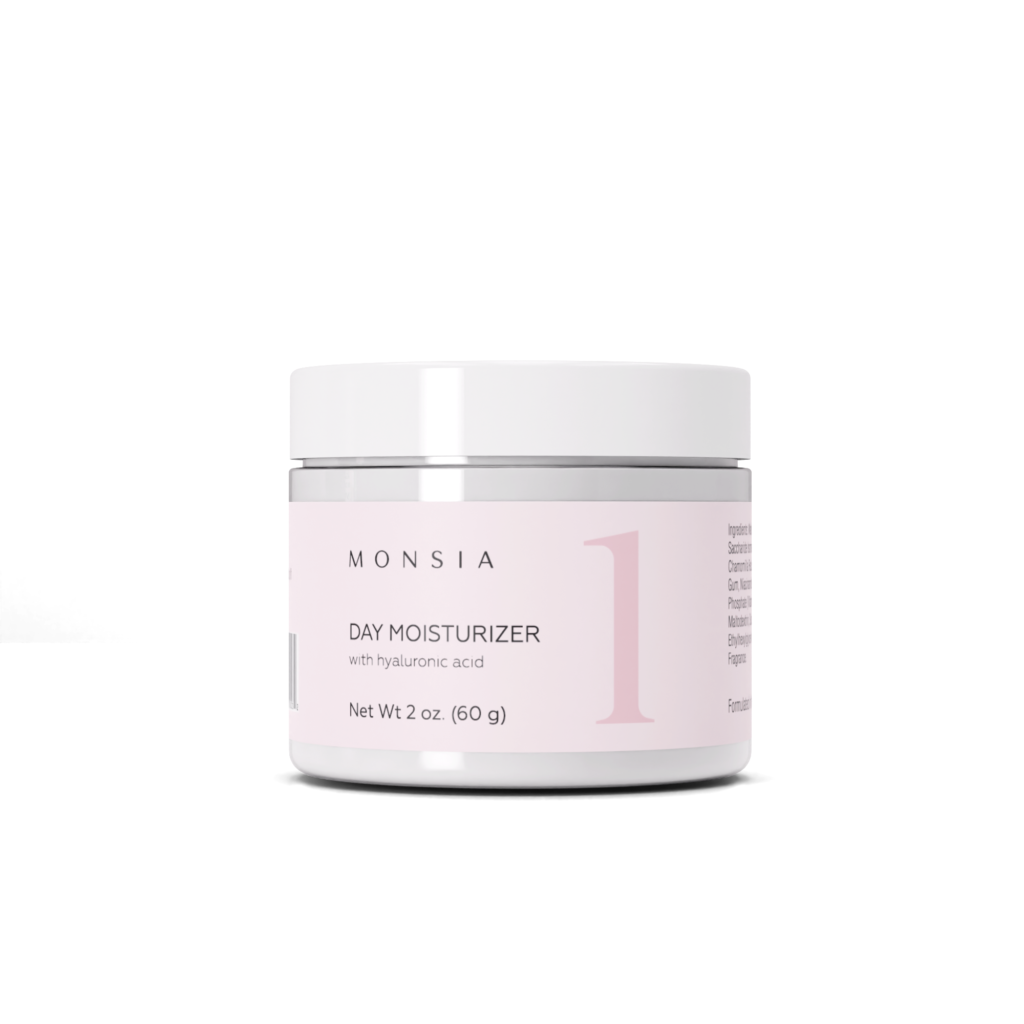 Key Ingredients of Monsia Day Cream
Vitamins E, C, and B
Our unique Vita-plex™ blend is enriched with Vitamins E, C, and B to create a powerful antioxidant complex.
HYALURONIC ACID
Hyaluronic Acid helps reduce the visibility of fine lines and wrinkles retaining moisture to the skin, creating a plumping effect.
CHAMOMILE
Our body generates free radicals every time it's exposed to some kind of damage. Free radicals can alter lipids, proteins, DNA, and trigger many diseases. When the body can't control free radicals and they overwhelm it, a state called oxidative stress occurs. This is why a balance between free radicals and antioxidants is necessary for the optimal physiological functioning of our body. And, sometimes an external source of antioxidants is needed to help the body and skin heal. Here's where chamomile helps a lot.
Nighttime moisturizers are taking over the marketplace and redefining the meaning of beauty sleep.
This powerhouse lightweight smoothing cream visibly rejuvenates texture, feeding the skin with the abundance of nutrients it requires to regenerate.
The luxurious PM cream not only visibly firms and lifts, but also helps strengthen, protect, and evens your skin tone.
Paeonia Flower is a natural ingredient known to detoxify skin for a radiant glow.
Enriched with our exclusive natural lavender scent, this Detox Nightwear Cream enhances the skin's ability to recharge during the nightly repair process.
It's a must-have for every self-care conscious beauty enthusiast.
✓ Improves skin's elasticity & firmness
✓ Soothes and nourishes skin with natural floral extracts
 ✓ Reduces the appearance of dark spots for an even tone
Key Ingredients of Monsia Night Cream
LAVENDER
Free radicals are partly responsible for fine lines and wrinkles on the face. Lavender oil is full of antioxidants, which help protect you from the free radicals.
PEONY
Paeonol is thought to activate the skin's natural defense mechanisms and help it to regenerate, thereby toning and firming the epidermis.
Vitamin B3, B5, Vitamin C
Vitamin B3 Works with the natural substances in your skin to help visibly improve enlarged pores, uneven skin tone, fine lines and wrinkles. Vitamin B5 Vitamin B5 helps keep skin soft, smooth and healthy. It also has an anti-inflammatory effect that can help stimulate your skin's healing processes. Vitamin C Vitamin C has antioxidant properties, and its role in collagen production keeps your skin looking young and healthy. It can also be valuable in lightening skin pigmentation, helping dark spots on the skin.
Anti-pollution skincare is trending in the beauty industry. 
It's widely known that sun exposure and environmental impurities can damage healthy skin and contribute to premature aging, making preventative products key.
Our CC Serum works at a cellular level to help protect against harmful free radicals from UV rays and everyday pollutants while preserving the appearance of beautiful, vibrant-looking skin. 
Your customers will see dramatic results with this energy-packed serum that's infused with Citrus Stem Cells from orange, which help to enhance skin elasticity.
Natural orange scent rounds out this formula to create an antioxidant powerhouse that is sure to protect, perfect, and leave you with bright-glowing skin.
✓ Reduces the appearance of fine lines & wrinkles
✓ Stimulates collagen to improve firmness
✓ Reduces discoloration & enhances tone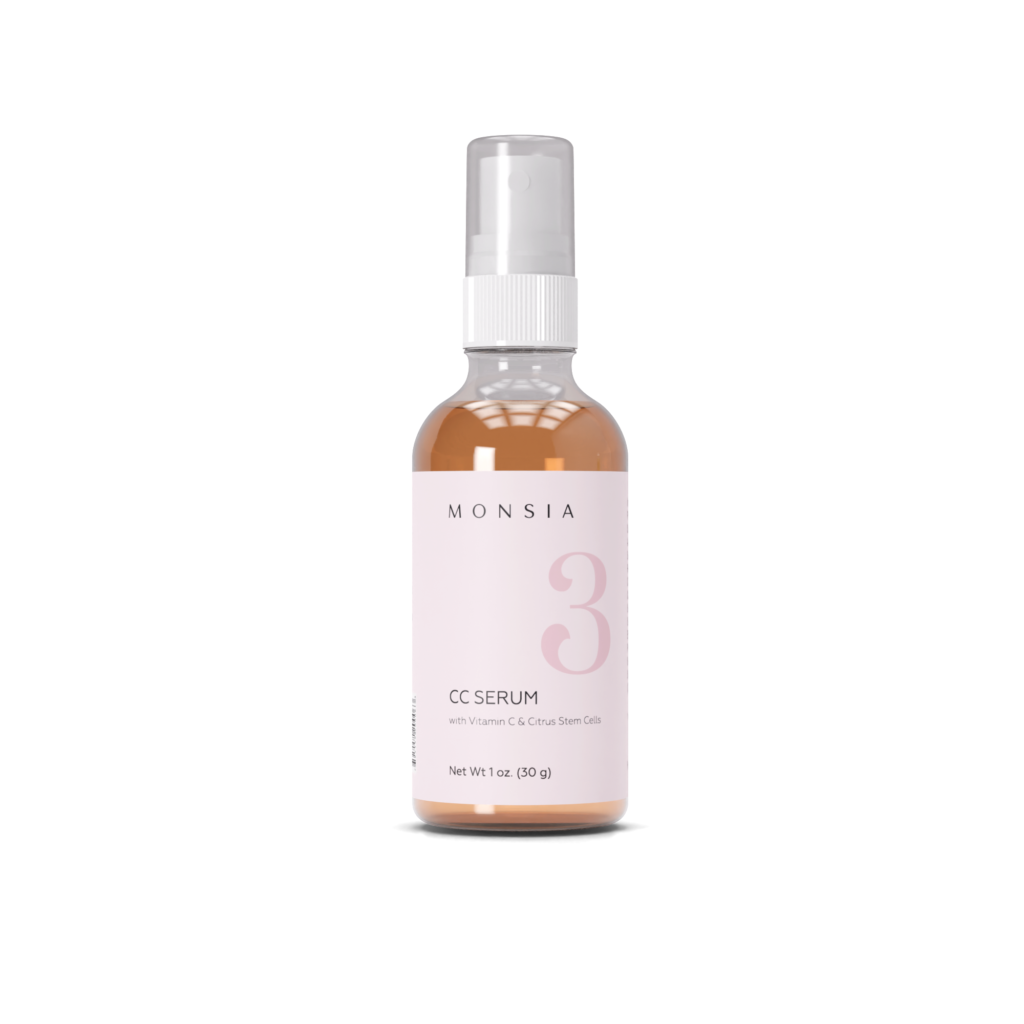 Key Ingredients of Monsia Vitamin C Serum
Step 4: Perfect 10 Oil Cleansing 
Many people who are concerned with proper skin care are swapping out face washes for oil cleansers.
Our Perfect 10 Cleanser is a dynamic combination of all-natural oils that cleanse your skin without leaving behind a greasy residue.
In turn, the face is nourished, smooth, and bright.
This product is formulated with 10 naturally-derived oils that work together to deeply cleanse and maintain moisture.
Its clarifying and detoxifying properties also make it the perfect makeup remover.
Our Perfect 10 Cleanser's high antioxidant content helps reduce the appearance of fine lines and wrinkles while providing a natural defense against environmental stressors.
The result will leave your skin plump, radiant, and incredibly renewed.
✓ Gently removes dirt, impurities, oil, sunscreen & stubborn makeup
✓ Moisturizes and leaves skin clean, soft & radiant
✓ Visibly smoothens fine lines to create youthful glow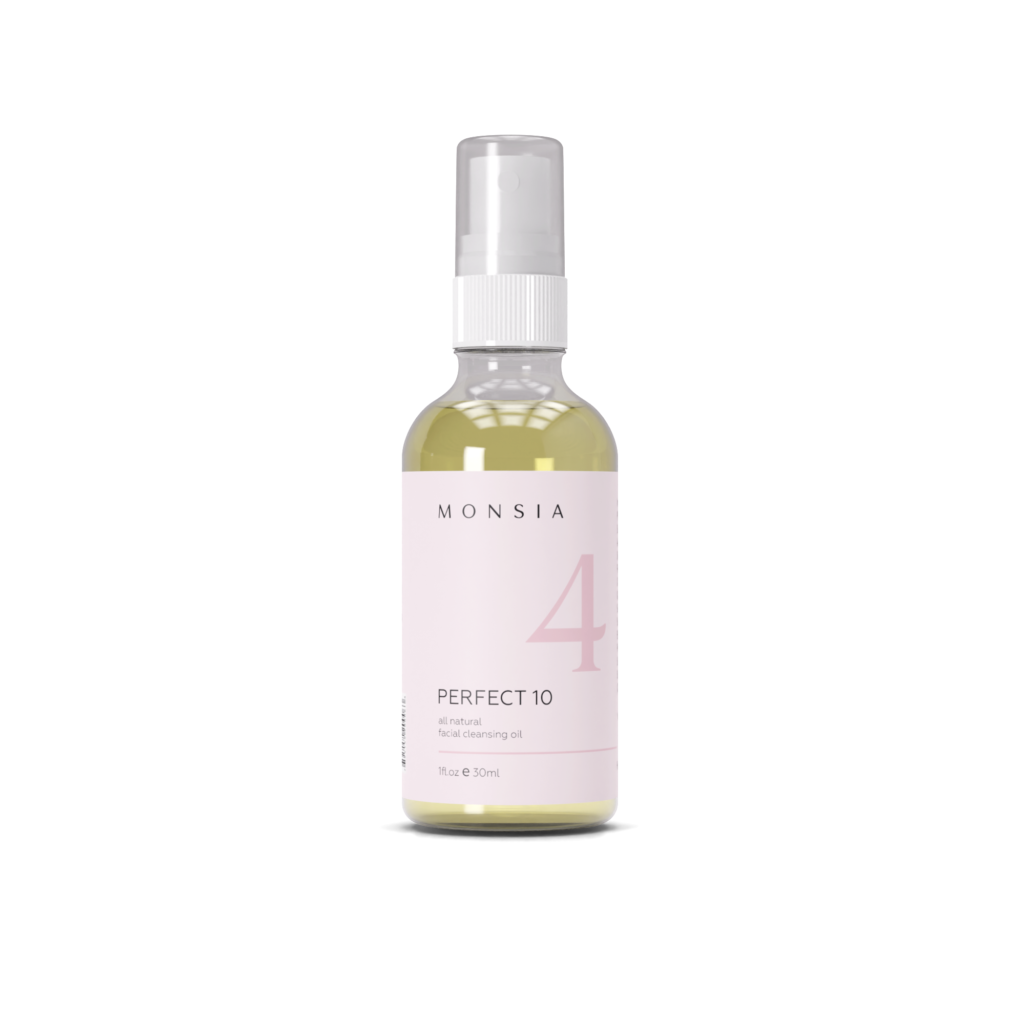 Key Ingredients of Monsia Perfect 10 Oil Cleansing 
ROSEHIP OIL
Natural cleansing with rosehip oil can help reduce dullness and leave you with glowing, vibrant skin. That's because rosehip oil is high in vitamins A and C. Vitamin A, or retinol, encourages skin cell turnover. Vitamin C also aids in cell regeneration, boosting overall radiance.
MARULA OIL
This oil can penetrate deep into the skin, even in the areas where it is the thickest. A combination of monounsaturated fatty acids and Vitamin C ensures the promotion of elasticity with regular application (1). This enhances the skin's firmness and helps in smoothening cellulite. It also helps in reducing the appearance of pigmentation patches and scars, giving you flawlessly smooth skin.
AVOCADO OIL
Avocado oil is an exceptional extra-virgin oil cold-pressed from fresh ripe avocado seeds. It is a skin-friendly moisturiser that is rich in plant sterols and omega 9 fatty acids that provides your skin with all the essential nutrients and antioxidants leaving your skin well moisturised, soft and supple. Plant sterols in avocado are responsible for keeping your skin moisturised, hydrated as well as reducing age spots and wrinkles.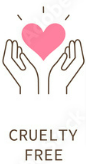 Fall in Love or Your Money Back
We're pretty sure you're going to fall in love with our natural, all vegan products. But just in case, your purchase is backed with a complete 60 day money-back guarantee. If you don't like them, we'll completely refund your purchase, no questions asked. 
Fall in Love or Your Money Back
We're pretty sure you're going to fall in love with our natural, all vegan products. But just in case, your purchase is backed with a 60 day money-back guarantee.